Our philosophy on providing state of the art consultancy is based on Danish philosopher Søren Kierkegaard 1813 – 1855. His thesis about the condition for being able to help others is, that you have to fully understand the situation of the individual (or organisation) you try to help.
Obviously this has an impact on the consultancy work, where objectives, methods, processes and goals can only be determined after an initial analysis of the task.
We are certified in several work methodologies like Prince 2, APM, SCRUM etc. and these can potentially be used for larger projects. Our experience shows that the many successful projects are based on prototyping and phasing where parts on the new business intelligence solution are put in production sequentially.
We are offering consultancy services in 3 different areas:
- Business Intelligence implementation
- Business- and financial controlling
- Business Analysis of IT solutions and recommendations for IT strategy

The application was launched in 1999 and has been evolved together with existing users for almost ten years. This has secured that the application have a very high level of functionality and is perfected as very user friendly for the end user. Read more..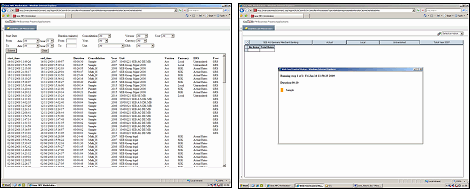 Bercan WFC 2.0 is an add-in for Infor PM 10.X BPA that creates a dynamic environment for consolidations, for both end users and administrators, providing greater flexibility and control. Read more..